With signs of spring all around this is a great time to get ahead before your plants put on so much growth that it becomes difficult to get into the borders.
As the temperatures start to rise the weeds will start to grow so try to keep on top of them from the start of the season, and start hoeing as they appear.   Mulching after weeding will save you a lot of time later on (as well as conserving moisture and feeding the soil if you use compost).  Keep an eye on the weather and protect any plants that may be susceptible to frost damage.
And don't forget to keep putting out food and water for the birds.  If you have been feeding them over the winter then they will have come to rely on the ready source of food.
You may also want to think about getting at least one water butt installed just in case we have a dry summer (!).
TREES & HEDGES
There's just time to take advantage of the bare-root season, and get any last minute tree and hedge planting done.
SHRUBS & CLIMBERS
To maximize flowering, cut back Hydrangea macrophylla and paniculata varieties to a pair of strong buds below the old flower heads.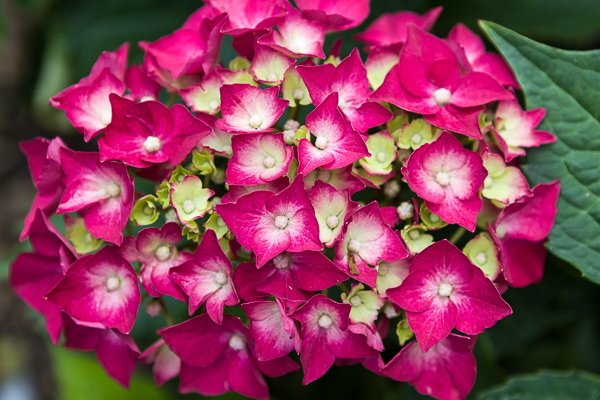 Remove some of the old stems at the base.
Coppice Cornus (dogwood) and Salix (willow) to ensure you have lots of colourful stems next winter.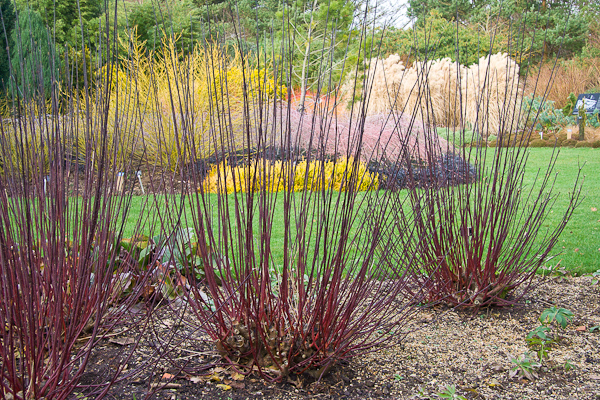 Hard prune Buddleia davidii, Caryopteris, Leycesteria and Lavatera and other shrubs that flower on the current year's growth.  This will promote flowering and stop the shrubs getting too unruly.
Cut back up to one third of old flowering stems on winter-flowering shrubs such as Jasmine and Forsythia.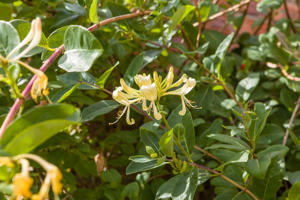 Overgrown Honeysuckle should be cut back hard now too. This is also a good time to plant or move evergreen shrubs.
Finish planting roses and prune bush roses from the middle of this month.
PERENNIALS, BIENNIALS & ANNUALS
Sow hardy annuals such as Sweet peas, Nasturtium and Nigella, directly in to well-prepared, well-drained soil.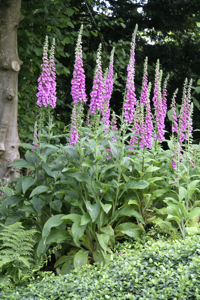 Sow seeds of perennials and biennials such as Digitalis (foxglove) and Alcea (hollyhock).
BULBS
If your snowdrops are getting overcrowded, divide them when flowering is over but before the leaves die down.
Deadhead fading daffodils leaving the foliage to die back naturally.  Bulbs respond to a bit of TLC too, so feed with a liquid fertiliser every 2 weeks or so, until the foliage disappears.
Split or plant Lily bulbs and plant Gladioli this month too.
LAWN CARE
This is a good time to sort out your lawn when the weather permits –  remove dead leaves & moss, deal with worm casts and molehills and re-define lawn edges.  Aerate the soil with a fork or hollow-tine aerator, brush sharp sand into the holes to improve drainage, and begin mowing if the weather is dry enough with the mowing blade set high.  Lay new turf now too.  Prepare ground for sowing seed this month but delay sowing until April to get the best results.
PESTS & DISEASES
Protect young shoots of perennials such as delphiniums and hostas, from slug and snail damage.  If you don't want to use slug pellets you can use physical barriers such as slug collars or use copper tape for container plants.  Alternatively you could creep around the garden late at night with a torch and bucket and dispose of the little blighters however you see fit!
Photo credits: Janet Bligh & Firgrove Photographic