About our garden design service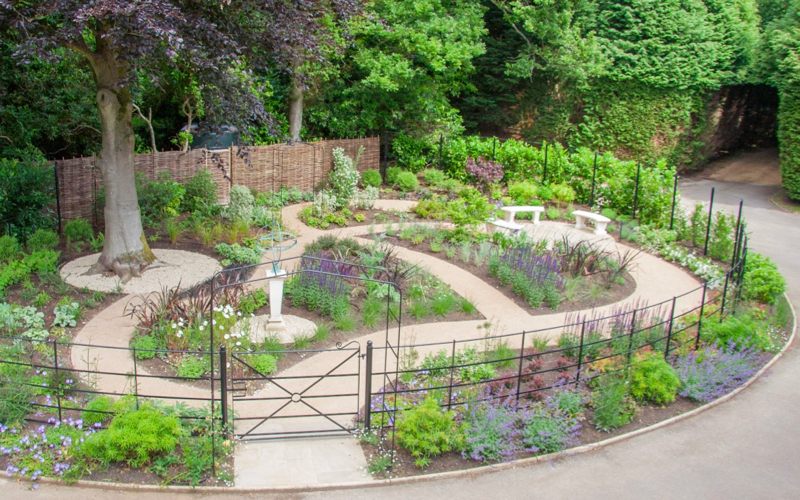 You can be confident that, with more than 2 decades of varied practical experience on a broad spectrum of projects, we have the expertise to fulfil your specific needs and budget requirements.
We've worked for over 20 years on projects ranging from domestic gardens through to country estates. This means we can give a flexible, bespoke service ranging from consultancy advice through to a full design package with hands-on project management. Over the years I have built strong working relationships with other professionals and having trusted, proven contractors and specialists on hand is a great benefit.
Take a look at our testimonials page to see how we have helped our clients.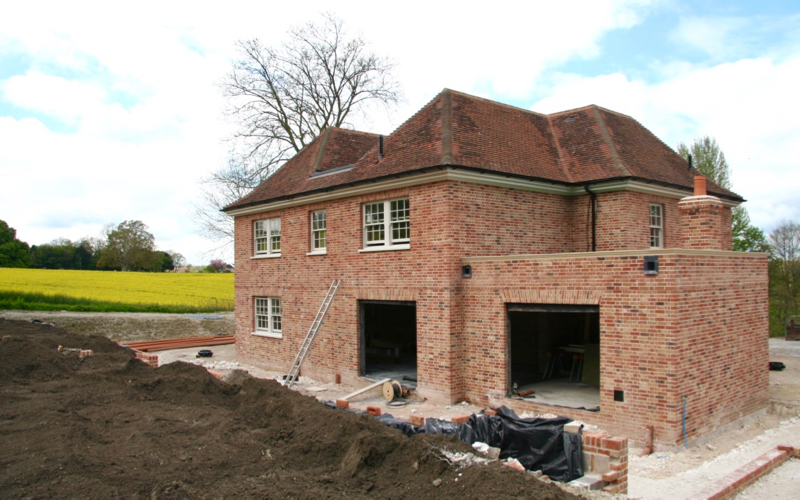 Liaising with architects, builders, planners and other professionals
Building projects usually require the involvement of professionals such as architects and project managers, but mistakenly the exterior landscaping is often left as an afterthought.  By involving a garden designer at the start of the process, you can ensure that the garden design and planting are an integral part of any new building work.  Having all the elements working in tandem also has the benefits of less disruption and reduced costs.
Detailed planning applications may need to be lodged and progressed with the relevant authorities. In many instances, design and planting detail is necessary to meet screening, biodiversity and conservation requirement. You may even need planning permission to create extra parking spaces in your front garden.
Managing multiple disciplines and sometimes complex planning applications may seem daunting, but that's where we can help.
We can also bring in our own preferred experts for your project if appropriate.
Discover more about our design process.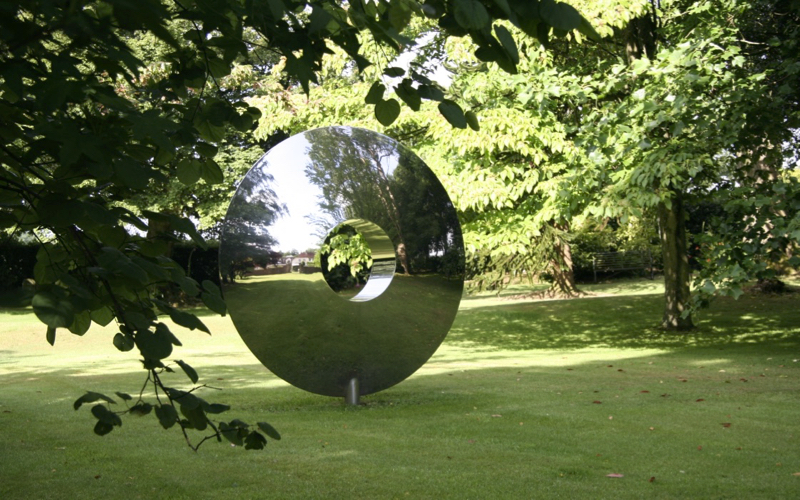 The finishing touches for a unique garden
Part of the pleasure of creating your ideal garden is choosing the right finishing touches to harmonise with the overall design. Our experience in sourcing or commissioning products such as furniture, lighting, water features and art objects, and also larger features such as buildings and structures, tennis courts and swimming pools, is always at your disposal as part of our design service.
Areas we cover
We work mainly in Hampshire, Surrey and West Sussex, with a particular focus on large country gardens.  If you have a garden project which is further afield we'd be very happy to discuss it with you, so do get in touch!
"We have worked with Janet for many years and as well as being a joy to work with, we have always been delighted by her garden schemes and knowledge of planting. Her service provides a real complement to our designs, creating beautiful environments for our clients."
"Janet doesn't do hard-sell. On the contrary, she quietly listens to your ideas, wants and needs and then takes them away to turn them into the concept of what your garden could look like with the added ingredients of her plant knowledge, landscaping experience and creative flair."
"Janet listened attentively to our requirements and offered advice and guidance where we were uncertain. She has a clear project workflow that was easy understand and detailed exactly what would happen at each stage of the process.
There were a few review meetings through the process which enabled us to provide feedback and over this period, we were able to see our fairly random thoughts and ideas miraculously transformed into a beautiful and coherent design. Throughout, Janet was a real pleasure to work with. We never once felt ignored or pushed down a design path that we were unsure about and she was quick to answer any questions we had.
Janet was also able to recommend a local landscape contractor to implement the design who did an incredible job for us. We now have a beautiful garden that we are able to enjoy and spend much more time in. We would recommend Janet to anyone in need of professional garden design expertise."
"Janet has designed us a truly magical garden, that looks great all year round.
She has a wonderful knowledge of plants, and excellent design ideas. From the beginning, and importantly for us, Janet was prepared to incorporate our ideas too, and make the whole thing work. 
we couldn't recommend her more highly!"
"We have been working with Janet over a two year period, as part of a large scale garden project. Janet is very easy to work with, being both approachable and professional. She has worked on an overall design for various phases of our garden project and detailed planting designs. Janet has taken on board our preferences and offered valuable advice and ideas for both hard and soft landscaping. She supported us to find good landscapers and produced all of the tender paperwork for us. Janet has worked closely with our landscapers, architect and carpenter to ensure a successful project. She has worked to suit timescales around our building work and hard landscaping. We have been very happy with Janet's work and her role in transforming our garden. We would highly recommend her and we look forward to continuing to work with her on the next phase of work."
How the design process works
We want you to feel comfortable, fully informed and in control as your project moves from the first consultancy visit to drawing-board and through to successful execution.
The clear, step-by-step process we have evolved over years of working with different clients makes sure you always know exactly what's happening, and that you're fully involved in any ongoing decision-making. You can see a number of our projects from start to finish on our Portfolio pages