In the last few years I've noticed a real growth in the number of companies offering bespoke and off-the-shelf garden buildings (and I'm not talking about sheds and summer houses here).  The options are pretty much endless – small, large, traditional or contemporary, high-cost, low-cost, and as eco-friendly as you like. People are using their garden buildings for work and pleasure, or just as a way to gain an extra room for guests or their teenage offspring.  The point is, if you don't have the space you need inside your house, but you've got enough room outside, then this is a great way to maximise the use of your garden – and add value to your home.
Garden building company Green Studios have very kindly written a quick guide about the versatility of garden buildings and what you need to consider if you're contemplating taking the plunge.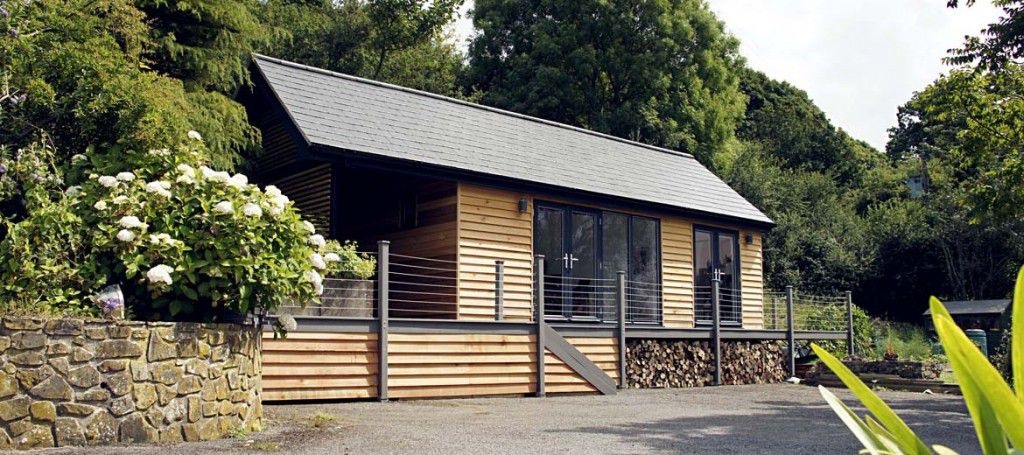 The benefits of a garden building
Garden buildings can be a fantastic way of adding useful space and value to your home. Whether you need extra space for an office, a studio, or for living space, there is a wide range of off-the-shelf buildings to choose from, as well as the option of going for a custom build.
Garden buildings don't all look like sheds: they can be an attractive feature in their own right rather than simply an extra room. Of course it's worth consulting a garden designer to help incorporate your new space for maximum impact, visually and ergonomically. Start planning your garden building early to make your new room and garden flow as one indoor/outdoor space which can grow with you as your needs change.
Office space
Garden rooms are a good way of creating a work-from-home space which gives you a separate area to concentrate on your work. Modern garden buildings can be insulated against the cold of the winter, and the hot days of summer, providing a space which is useable all year round.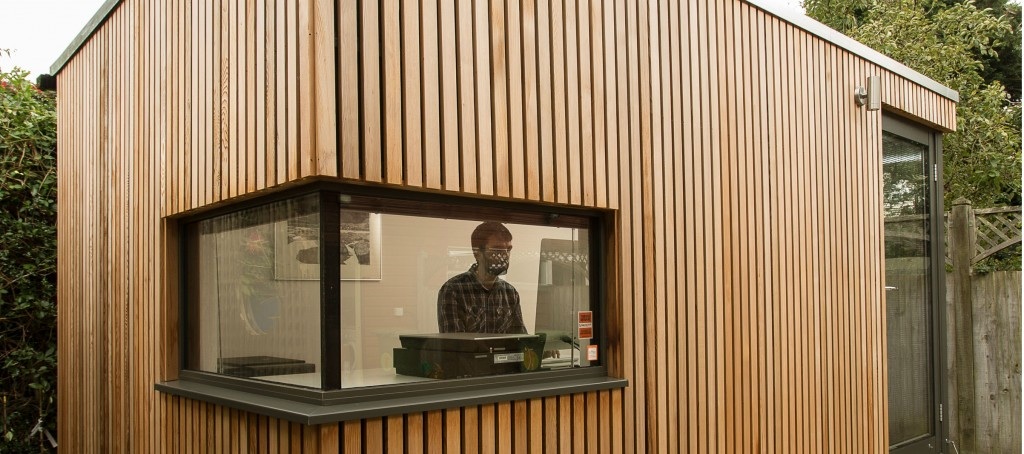 You will need to think about power and lighting, particularly for computer equipment or similar, and think about where to fit in any visitors you receive as part of your job. The great thing about having an office in your garden is being able to shut the door at the end of the day and 'come home' – even if the commute is a few short steps up the garden in your slippers!  
Studios
Garden buildings are a relatively easy way of gaining studio space. They can be designed with glass walls and lots of windows for maximum light, which is essential if your work is of the arts and crafts type, while an exercise space such as a garden yoga studio can be built for personal use, or for working with clients. Studios have maximum impact when teamed up with a good view and peace and quiet.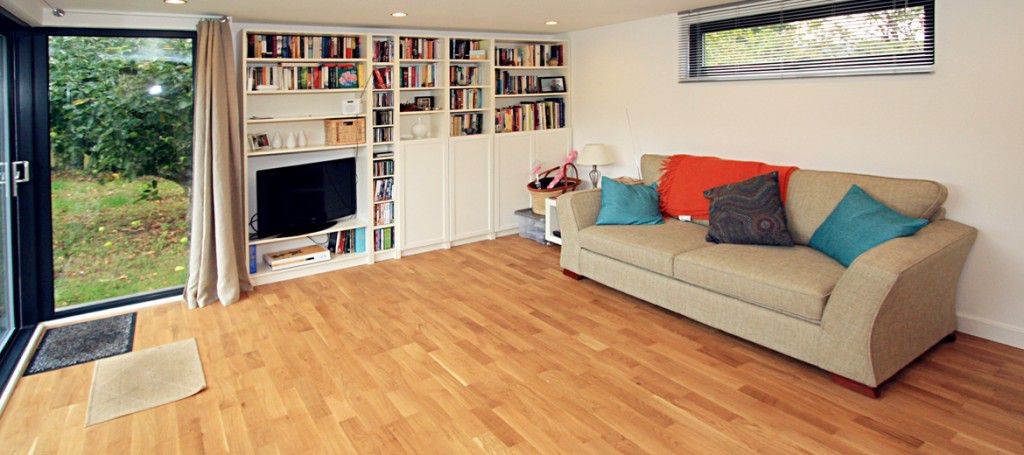 Guest space
Wow your visitors with a purpose built garden guest room! Contemporary garden buildings can be built out of materials that insulate them just as well as your home, and provide a cosy, private space for visitors. With the inclusion of an en-suite bathroom and a small kitchen, guests don't need to feel they are invading your home and it gives you all some breathing space. Perfect for when the in-laws come to visit!
Advantages of a garden building
This can be a cost-effective and less messy alternative to a house extension. A well-designed garden building can add surplus value to your home or can be taken with you when you move house. Typically a garden building can be ready for use, subject to planning permissions and utilities, within one month, and cause minimal disruption.
Planning permission and building regulations approval is mandatory with any structure used as a dwelling, but outbuildings used for office space and studios do not usually need planning permission or building regulations. This depends on the floor area, height, and whether it is to be used as a sleeping area, and full guidance is provided on the government's planning website.
Thanks to Green Studios.
All I would add from a garden design perspective is that you need to think about how you're going to actually get to your building, so consider putting in a proper pathway to keep your feet dry in wet weather – even if it's just stepping stones through the lawn.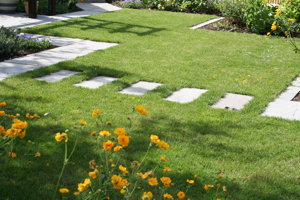 If it's a space you're going to be using on a regular basis throughout the year (and especially if you have visitors or clients coming to you) then put in some decent garden lighting to create a safe and well-lit access route.
Consider the soft landscaping around your building, and add planting for privacy or shade – or simply to create an attractive space.  If you want your building to be less obtrusive, think about building in a green roof – great for wildlife, insulation, and helpful for soaking up storm water.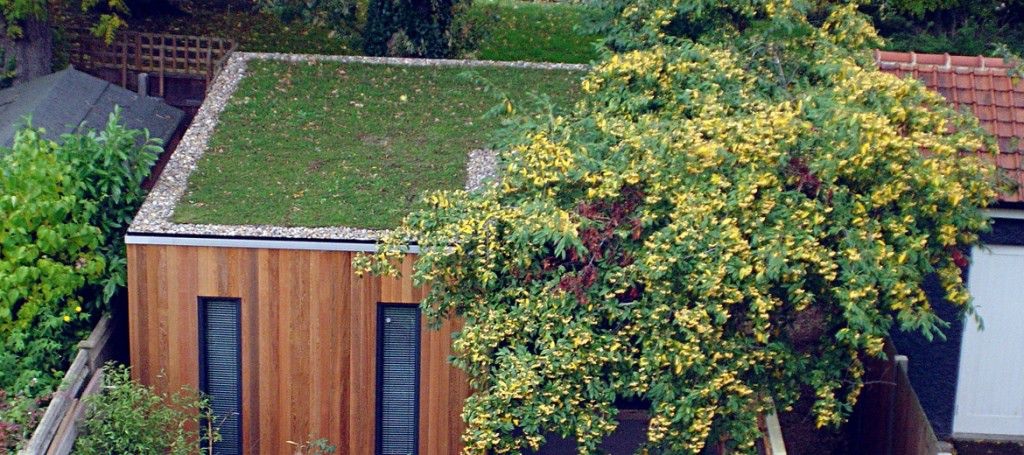 It might be worth putting in a narrow path around the building for future maintenance work.  And if your building is a workspace I'd add a little area outside where you can put a bench or table and chairs to enjoy a cuppa or lunch outside.  Trust me, it'll make all the difference!
Picture credits:  Janet Bligh & Green Studios