With winter approaching, there isn't a great deal to do in the kitchen garden at this time of year, but here are a few ideas to keep you busy.
Start winter pruning apple and pear trees, and fix grease bands to fruit trees to protect them against winter moth.  If you are planting new trees this winter, they should be available by now so it's a good time to make a start.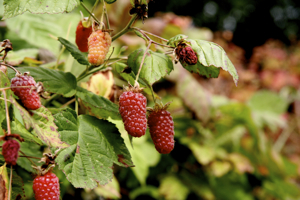 You can also begin planting bare-root raspberry canes and currant bushes.
Plant garlic sets and shallots and sow broad beans.
On the window sill grow herbs and salad leaves.
Rhubarb should be divided every 5 years to keep the plants strong and productive – and this can be done any time between now and spring, as long as the ground isn't frozen.
Harvest leeks and Brussels sprouts.  If you haven't used carrots and parsnips either cover them with straw or dig them up by the middle of the month and store in the fridge.  Protect cauliflower heads from frost by pegging or tying theirs leaves over them.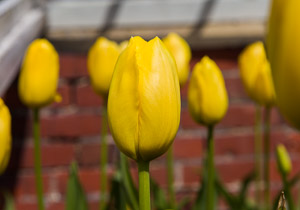 This is now the best time to plant Tulip and Hyacinth bulbs, and if like me, you haven't quite finished planting your other spring bulbs (!), crack on with that this month – providing the ground is not water logged or frozen.
You can either risk leaving your Dahlias in the ground over winter (protecting them with a thick compost mulch), or if your soil is heavy and wet and they are likely to rot, cut them down and dig them up (once the frost has blackened the foliage), and store the dried off tubers until you can re-plant them in late spring.
Photos:  Janet Bligh & Firgrove Photographic