Life's getting a bit easier now that winter is here.  Not too much hard graft to do and it's more about clearing up and planning for next year.
Kitchen Garden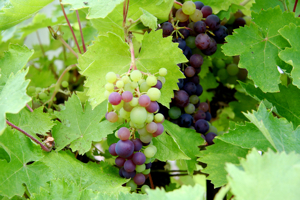 Prune ornamental and edible grape vines, and prune soft and tree fruits including currants, gooseberries, apples and pears (don't be tempted to prune plum or cherry trees now – leave them until summer).  Save pruned stems from apple and pear trees to use for plant supports for perennials during the spring and summer.
If you have bare-rooted fruit trees and bushes to plant, get them in as soon as possible. If the ground is frozen over or too wet, heel them in (plant temporarily) until conditions improve.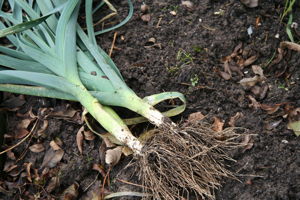 Harvest celery, beetroot, turnips, sprouts, kale, parsnips, leeks and carrots.  Earth up tall Brussels sprout stems to support them against winter winds.
Force rhubarb to produce a tender early crop – insulate the crown with straw and then cover with a forcing pot or upturned dustbin.
Make sure that you store fruit and vegetables in a cool, airy, frost free place: check regularly and discard any that show signs of rot.
Order plants of early crops such as seed potatoes, summer bulbs, onions sets, cabbages, cauliflowers and lettuces from specialists for early spring delivery.  It is worth ordering early as suppliers will run out of the most popular lines.
Cutting garden
For fragrant flowers indoors, pick stems of Chimonanthus praecox (wintersweet), Lonicera fragrantissima (winter honeysuckle), Sarcococca (Christmas Box) and Viburnum.  Collect winter foliage, colourful stems and berries for Christmas decorations.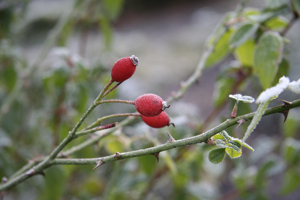 Roses grown for cutting and their hips should be planted now as the bare-root season is in full swing.
Pinch out the tips of autumn sown sweet pea seedlings once they have two pairs of leaves.
If you planted scented Narcissi and Hyacinth bulbs in pots last month, bring them in from the greenhouse now so that they flower in time for Christmas.
Picture credits:  Janet Bligh