If you are growing fruit, vegetables, herbs and flowers for cutting, here's my quick round up of what you can be doing this month.
In the kitchen garden:
Protect late crops such as carrots, pak choi and peas with horticultural fleece to extend their growing season and give you more produce.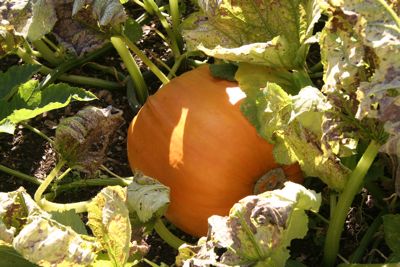 Leave squash and pumpkins on the plants as long as possible to allow skins to harden (this will help them store well).
Lift and divide overgrown herbs such as chives, lemon balm and mint.
Plant overwintering onion sets and cut down asparagus foliage.
Prune blackberries and hybrid berries after fruiting.
Store freshly picked apples and pears (making sure the fruit is perfect and unblemished first).  Keep checking the fruit every few weeks to make sure it's not going bad.
If you're planning to plant more fruit trees this autumn, you should be planning now.  To read more information about what to consider first, click here.  You can also take a look at the RHS website which is always a great source of information.
In the cutting garden:
You still have time to direct sow seeds of hardy annuals such as Ammi majus, Opium poppies and Nigella.   You can plant out biennials such as Wallflowers and Sweet William, and if you're really organised sow sweet pea seeds in the greenhouse or on a window sill for an early crop next year.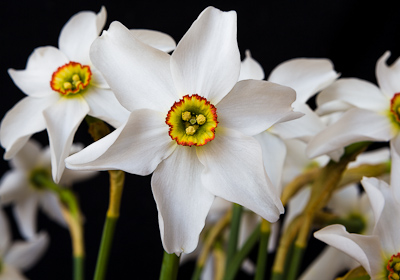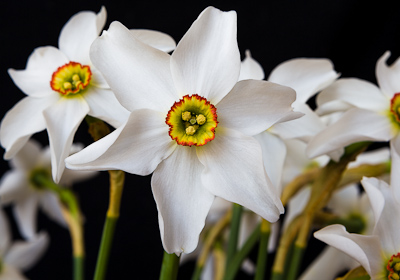 Plant your spring bulbs, apart from Tulips which should ideally be planted in November.
Please note that the information on my blog pages applies to gardens in the UK and, of course, you should always take account of your own local weather conditions when carrying out any work in the garden.
Picture credits:  Janet Bligh & Firgrove Photographic